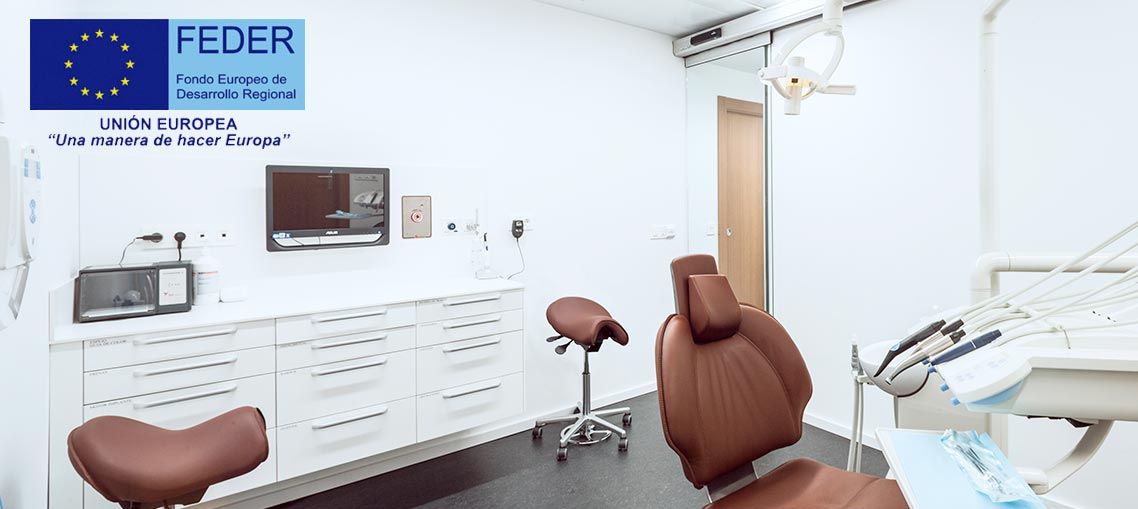 As a result of a restless spirit that tries to find new scenarios, differentiation and growing, arises the I+D+I department. During these 25 years we have experienced a continuous growing as the dental clinic as from the different Sannas Group sections.
At an initial phase it was focused on in the developing of the company in some businesses directly associated with dentistry and we saw the necessity to create a prosthetic dental laboratory (Dentiruña). With the aim of providing a better service to our patients.
Equally, we detected the necessity of creating a center for radio-diagnosis, which is the way, after an exhaustive market study, sees the light Medicis, a center tan also wanted to improve the quality of our services, not only to our patients, but to all the citizenship and the public and private entities.
One of the latest incorporations of the group was the Preventive Oral Center (POC), that as its name indicates, it has as objective to maintain the health status of a patient that a the end of its treatment, avoids the apparition of new pathologies. It is about realizing dentistry orientated to prevention than mainly curing, what is based as the future dentistry, the one that promotes oral prevention at any age.
Currently we work in three projects I+D+I named Smile Green, Protect-eye and Water Bag, in collaboration with the engineering Sagasti, Setting and Zurich informatics company. Precisely the Project Protect-eye that has been beneficiary from a help that awards the Navarre Government and the FEDER (European Fund of regional Development), for the realization of I+D+I projects. This project has been qualified as I+D due to the fact that it pretends the development of new bio-medic technologies for the advanced dentistry treatment, concretely, the development of a new system of vision protection in dentistry actuations.
It is a differentiating factor that we can count with this department, at the same time that it demonstrates our social agreement of investing in actions that promote the growing and development of companies.